Typical Causes of a Fuel Pressure Regulator Failure in a BMW
March 2, 2022

Posted by

Charles Oehmke
Comments Off

on Typical Causes of a Fuel Pressure Regulator Failure in a BMW
BMWs may experience fuel pressure regulator failure for a number of reasons. The fuel pressure regulator is an extremely important component in BMWs to keep them on the road and out of the repair shop. Below, you will learn more about the typical causes of fuel pressure regulator failure in BMW and what to do should your vehicle experience failure of this intricate part.
What is a fuel pressure regulator?
The purpose of a fuel pressure regulator is just as it sounds, it regulates the pressure of the fuel as well as the amount of fuel being sent to fuel injectors on automobiles that are equipped with direct injection. The amount of fuel that an engine needs is dependent upon the driving habits of the driver.
For a vehicle to start, ignition within the combustion chamber must be ignited by the most appropriate air to fuel ratio with the help of the fuel pressure regulator. When this part begins to fail, the fuel mixture becomes too lean with too much air or too rich with too much fuel.
As you drive, fuel is pulled from the tank throughout the fuel system and is regulated by the fuel pressure regulator. When there is too much fuel pulled from the tank, the fuel pressure regulator funnels the excess back into the fuel tank. When a problem arises with this intricate part, such as total failure, there are many adverse effects that arise.
Common Symptoms of a Faulty Fuel Pressure Regulator
There are many commonly-reported symptoms reported by BMW drivers as a result of a failing fuel pressure regulator. If your automobile begins to experience any of the following symptoms it is important to take your BMW to an automotive expert immediately.
Dark black smoke is emitted through the exhaust: When too much fuel enters into the engine through the air to fuel mixture, the engine begins to "run rich". As the extra fuel is being burned off, black smoke begins to be produced and exits through the tailpipe in the exhaust. This is a common sign that indicates a fuel pressure regulator problem as this part has a direct effect on a proper air to fuel ratio.
Your vehicle has discolored spark plugs: When the fuel pressure regulator becomes damaged or begins to fail, the tips of the spark plugs become covered in a black powder This can be found upon routine maintenance checks and should not be ignored.
Fuel is found within the vacuum hose: BMWs are equipped with a vacuum hose that is attached to the fuel pressure regulator. When residual fuel is held within the vacuum hose, there is a reduction in fuel pressure and an improper air/fuel ratio and it is indicative of a fuel pressure regulator leak. To determine if there is fuel in the vacuum hose, an expert will remove the vacuum hose while the vehicle is turned off and will visualize to see if there is residual fuel inside.
A backfiring engine or an engine that will not start: When the air/fuel mixture is too rich, you will experience engine backfiring from your BMW as you slow the vehicle down. This problem can pose quite a safety risk if left untreated. Of course, in the worst case, because the engine relies on a specific air to fuel mixture, the engine will not start at all when the pressure regulator fails, leaving you stranded.
Nikolas Motorsport is Here for You
At Nikolas Motorsport, we pride ourselves on continuing the Pontiac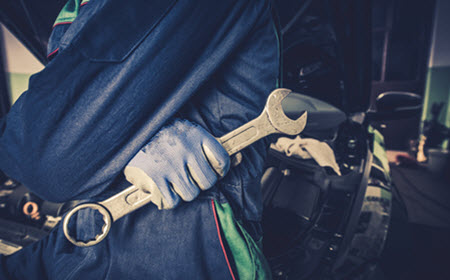 love of automobiles by providing each customer with exceptional service and repair work. Our facility is conveniently located in Pontiac, MI to serve the drivers of Pontiac, Troy, Royal Oak, Rochester Hills, Farmington Hills, and Bloomfield Hills, MI.
Our highly-trained staff provides a wide variety of service and repair work to BMW, Mini Cooper, and Porsche makes and models. In limiting our scope of practice, we are able to provide the highest quality of work and stay up to date on the latest recommendations put forth by the manufacturer. We look forward to helping you with all of your automobile needs.